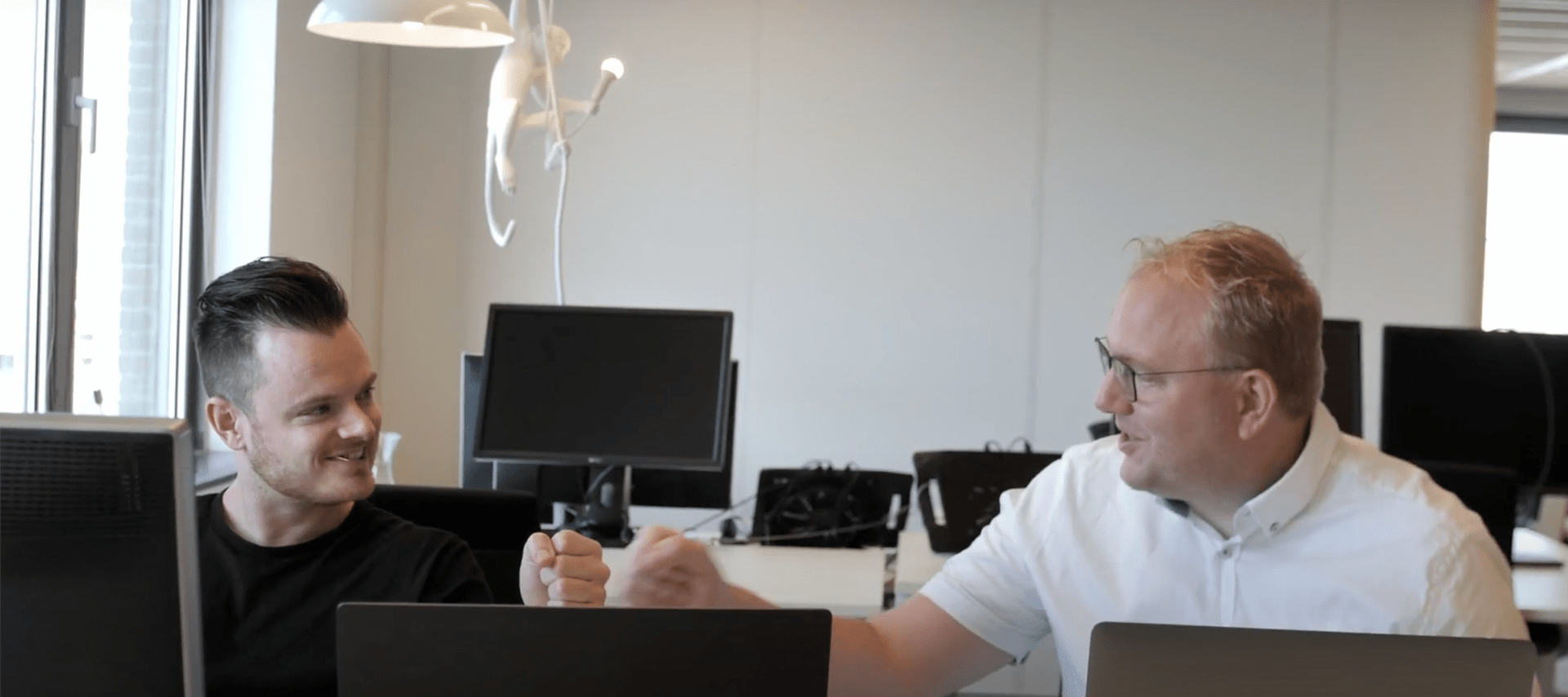 Software Architect/Lead Developer
Groningen, Sneek, Best

,

Groningen

,

Netherlands

Tech
Job description
Do translating company strategy into a long-term view on IT and building abstract solutions come as good as naturally you? Do you understand strategic limitations such as technology stack, budgets, and time-to-market and do you know how to apply these? In that case, working at Embrace is right up your alley!

Your job as a Software Architect/Lead Developer 
We work on our products in a team of about 70 engineers, according to Agile Scrum, including squads and chapter leads. Interpreting business requirements and making architectural documents that offer input and frameworks for the tech teams will be at the heart of your work. You are able to integrate multiple complex products by, amongst other things, reframing existing solutions into new designs and detecting any risks that may come with it in an early stage. You feel confident presenting results and options in a clear manner and substantiating decisions, whether verbally or in writing. 


Job requirements
What we expect from you 

You are always up to speed with the latest developments in cloud technology and trends within the industry;
You know what a 12-factor app is, understand what a service oriented solution entails and what the use of Microserve means to an organization, and are familiar with any and all technology that play a part in these;
You are a team player who can communicate clearly to tech and non-tech people; 
You are able to divide projects into a series of steps, without losing sight or control of the costs; 
You have a Bachelor (HBO) level of working and thinking, with 5 years of experience as an architect in large projects and 3 years of experience with cloud software development;
Experience as a manager and/or working with Agile Scrum is preferred, but not essential; 
Resident in the Netherlands;
Proficient in English (Dutch is preferred, but not essential).
Are you an experienced tech lead who is eager to grow? Don't worry and apply anyway. You'll get plenty of opportunity to further hone your skills and discover new sides to your abilities.

You're also proficient in:

Azure Cloud
Kubernetes, Helm, Docker
AzureAD, IAM, OpenId-Connect, OAuth, UMA
GitOps, DevOps
GraphQL, Rest
AMQP (Rabbit MQ)
Elasticsearch
React, .Net Core, TypeScript, Bash, Powershell, Terraform
UML, Togaf, ArchiMate
What to expect from us 
Our culture is informal, down to earth and pragmatic. Our secret weapons? Freedom, creativity and innovation. You can take the initiative, you can operate flexibly, and you get the freedom to work independently. In short: we expect something from you, but you also get something in return. 
As a colleague you can count on:
Good salary;

Pleasant atmosphere with great colleagues and an organization that is always innovating;
Awesome company events and relaxed Thursday afternoon drinks;
25 vacation days (when employed full-time);
The possibility to organize your working hours flexibly with a combination of working from home and working at one of our offices;
An appropriate allowance for working from home;
A good pension plan; you participate in the collective pension, where 7% is paid by the employer and 1% by the employee;
A laptop on which you can perform your work for us;
A donation to a charity of your choice upon entering employment.
About us 
Embrace helps organizations to be successful in a rapidly changing world. We make software that smartly digitizes processes, provides relevant answers very quickly, uses human knowledge where necessary and learns from every transaction and every dialogue. We work with 150 employees for more than 450 organizations.

Ready to apply?
Do you feel Embrace is the right fit for you? And you for us? Get your CV and cover letter ready and apply for this job opening using the button below. We look forward to your application!