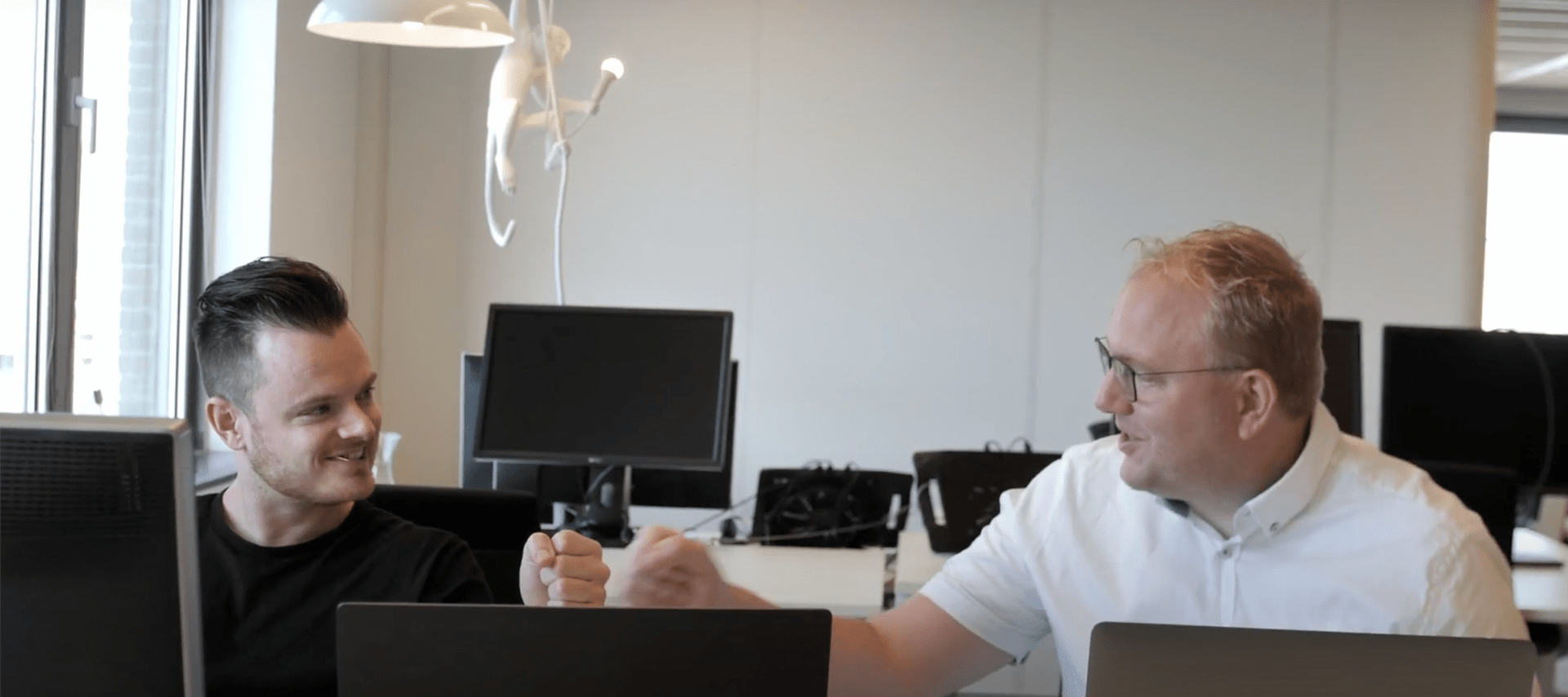 Junior DevOps Engineer | Groningen - Best
Groningen

,

Groningen

,

Netherlands

Tech
Job description
Are you the DevOps Engineer/Site Reliability Engineer (SRE) we're looking for? You will be the connecting factor between our development and operations teams. You contribute to the development of a platform on which our software is installed and which guarantees the stability, availability and performance of our systems. Not only that, but you support and advise product squads related to this platform. This makes you an important player in our DevOps movement!
As a DevOps Engineer/SRE you are responsible for:
Designing and developing a platform that improves the stability, scalability, availability for our software;
Developing (automated) solutions to prevent incidents;
Developing infrastructure and software monitoring;
Developing tools to support our product squads during deployment;
Advising our product squads and organization in these matters.
Job requirements
Bachelor's degree (HBO) level of working and thinking;
Experience with networking and Linux systems;
Experience with software development;
Knowledge and experience with public cloud services such as Microsoft Azure;
Knowledge of CI/CD tooling such as Azure DevOps, Terraform, Ansible, SonarQube
Knowledge of containers such as Docker and Kubernetes;
Knowledge of scripting, for example Python, Bash and/or Powershell;
Resident in the Netherlands;
Proficient in English (Dutch is preferred, but not essential).
Our culture is informal, down to earth and pragmatic. Our secret weapons? Freedom, creativity and innovation. You can take the initiative, you can operate flexibly, and you get the freedom to work independently. In short: we expect something from you, but you also get something in return.
As a colleague you can count on:
Good salary;
Pleasant atmosphere with great colleagues and an organization that is always innovating;
Awesome company events and relaxed Thursday afternoon drinks;
25 vacation days (when employed full-time);
The possibility to organize your working hours flexibly with a combination of working from home and working at our office in Groningen;
An appropriate allowance for working from home;
A good pension; you participate in the collective pension, where 7% is paid by the employer and 1% by the employee;
A laptop on which you can perform your work for us;
A donation to a charity of your choice upon entering employment.
Embrace helps organizations to be successful in a rapidly changing world. We make software that smartly digitizes processes, provides relevant answers very quickly, uses human knowledge where necessary and learns from every transaction and every dialogue. We work with 150 employees for more than 450 organizations.

Maybe you have questions about this job opening, or want to drink a cup of coffee and talk it over. Get in touch with Pleuni and send her a message on pleuni.boelaars@embracecloud.nl or give her a call on 088-2431800.
Ready to apply?
Do you feel Embrace is the right fit for you? And you for us? Get your CV and cover letter ready and apply for this job opening using the button below. We look forward to your application!